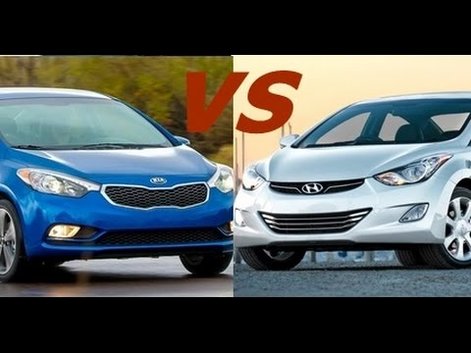 You heard on the South Shore of Montreal that the 2016 Kia Forte in St-Jean was a bold, comfortable and reliable vehicle, but its base price of $ 19,495 makes you cringe instead? Why not come and visit Saint-Jean Hyundai in order to come to test drive the 2016 Hyundai Elantra? You will certainly fall in love with this car in minutes with its modern look and its engineering of the highest quality to all points of view.
In addition to representing a much more economical option, this Hyundai sedan is just as effective, if not more than the Kia Forte 2016 St-Jean. Featuring both a 4-cylinder engine of 1.8 L, the 2016 Elantra is, however, more powerful than the 2016 Forte. Indeed, the Forte reaches 145 horsepower and the Elantra 2016, meanwhile, provides 148! It's called pure power.
However, the 2016 Elantra most stands out of the 2016 Kia Forte in St-Jean as of its low fuel consumption in the city. Going to Montreal and its south shore will never be the same since they will now synonymous with happiness and pleasure. With only 8.8 L / 100 km in the city, there is indeed much to smile at the gas station in Longueuil or Brossard!
Come see our preowned Hyundai Elantra to make even more savings! But that is not all! By shopping at Saint-Jean Hyundai, you have the chance to enjoy one of our unique special promotions in Longueuil and Brossard, or our guaranteed financing. Check with the members of our team today!
So although the 2016 Kia Forte in St-Jean is a vehicle that deserves the attention of sedan fans, the fact remains that Hyundai is always above and always offers more in order to drive the industry forward. Test driving the 2016 Hyundai Elantra will convince you for sure.